Facts
Email promotion feedback
More than one-half of adults said they were likely to open an e-mail containing promotions or coupons, and 30% said they would forward such an e-mail to others, up from 28% in 2008. -Experian Marketing Services "The 2010 Digital Marketer: Benchmark and Trend Report" (2010).

Facts
Have you considered statistics?
Statistics gathered by Habeas (2008) revealed that more than 88% of respondents said they would like organizations to give them more choices over the content and frequency of the emails they receive, including options on advertisements, special offers, articles, newsletters, white papers and other specific content options.
Issue #305
In this issue
• Email promotion feedback
• Have you considered statistics?
• Save your time

7 templates
Save your time!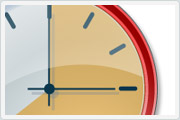 You won't need to create any additional modules with pre-made templates covering basic needs, 2 and 3 product comparison and banner ads.


Advertisement
Meet our sponsors